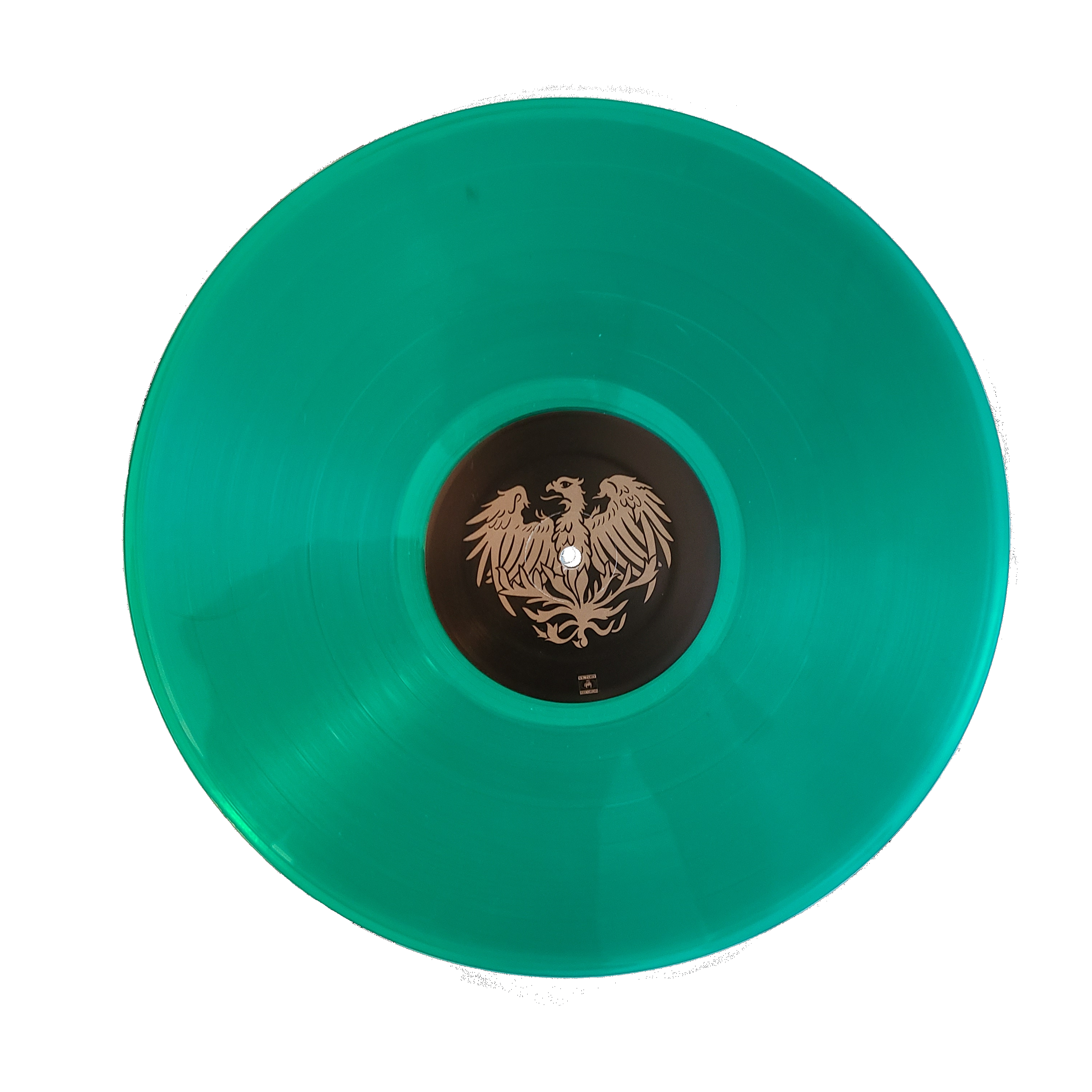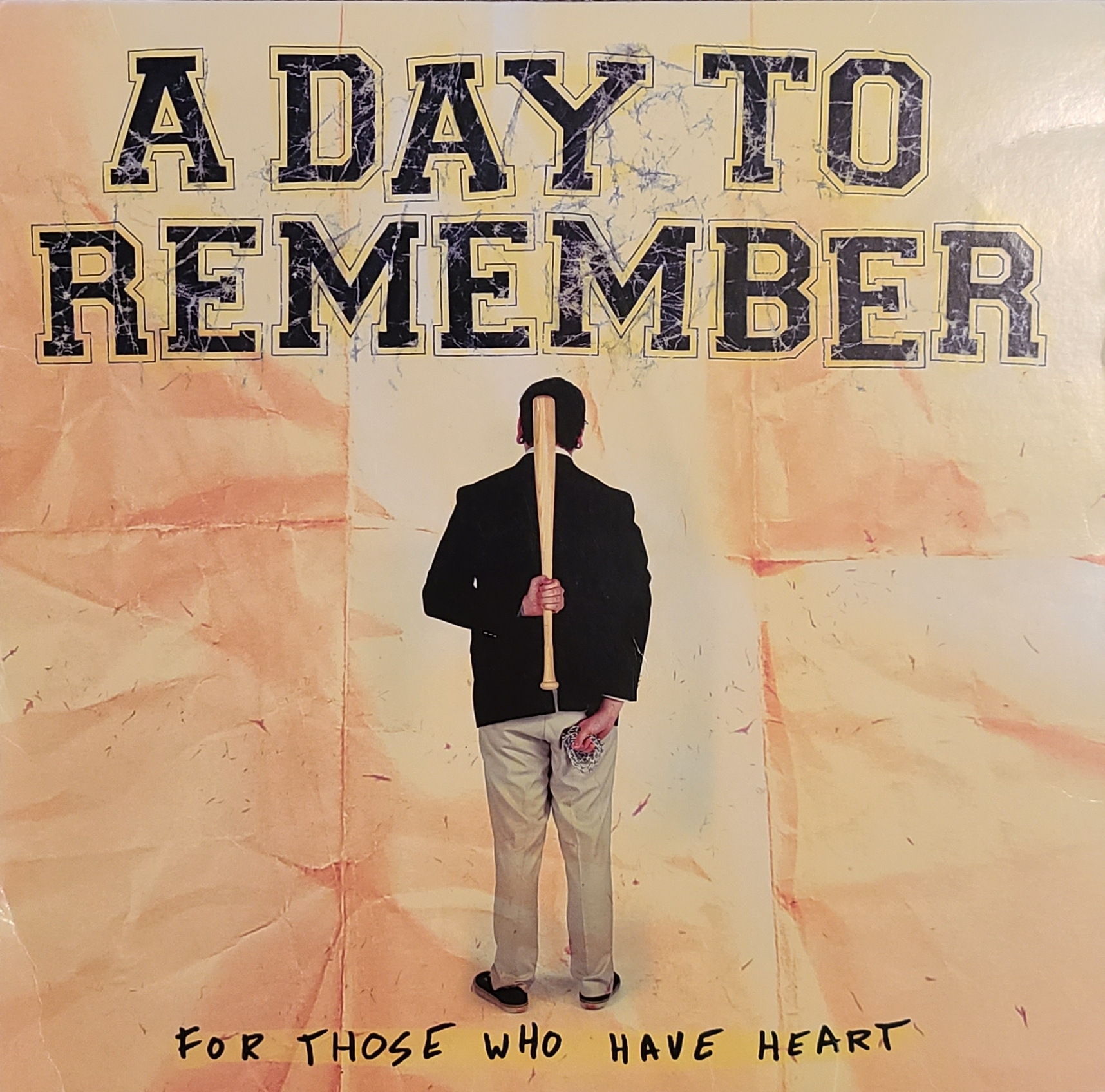 Hey! This is my official ADTR Fanpage. Thanks for stopping by!
A Day To Remember is a Rock/Pop-Punk band best known for their songs:
If It Means A Lot To You - 2009
Have Faith In Me - 2009
Mr. Highway's Thinking About The End - 2009
Starting in 2003 (a common number on lots of their merch), they released their first song ever (link will be found and provided), and at some point released their first EP, which has an adorable and nostalgic cover, which I just found out about today. I am in awe.
I first got introduced to A Day To Remember by my older brother (the one mentioned in my game page), around 2015-2016 is when I first remember listening to their music, but I probably heard it a little before then, too. I also got introduced to Have Faith In Me by an internet friend on Kik (I know) in middle school. I remember listening them to a long drive/roadtrip when I was younger, putting on Have Faith In Me on loop over and over again. I got back into them in my freshman/sophomore year, and again, my senior year. Every time I sizzle out of them, I inevitably pick them back up again. At some point in highschool, I even made a fanpage for them on Instagram, which is now deleted. I like this one more, though. Every time I would get into a different album of theirs, and would be amazed by how much music I would be able to discover by one artist. This was due to the fact that I would search out things that I knew, and didn't take time to listen to all of their discography in one sitting.
01. Intro
02. Heartless ☆
03. Your Way With Words Is Through Silence ☆
04. A Second Glance
05. Casablanca Sucked Anyways ☆
06. You Should Have Killed Me When You Had The Chance ☆
07. If Looks Could Kill
08. You Had Me At Hello ☆
09. 1958 ☆
10. Sound The Alarm
AND THEIR NAME WAS TREASON - YOUTUBE
Their first album was And Their Name Was Treason, released 2005. It is one of my favorite albums of theirs currently, and has been since about a year ago.
My favorite songs are Heartless, You Should Have Killed Me When You Had The Chance, and Casablanca Sucked Anyways. Of course I enjoy the entire album, their raw, unedited sound captured my heart. To this day, this first album is my absolute favorite, and I will never not love it. A re-vamped version called "Old Record" was made in 2008 along Homesick, but I prefer the older sound.
I like this album a lot because it's the original version of "For Those Who Have Heart", another album of theirs. It has lots of raw, less-produced songs that I really enjoy, and it's really fun to compare the songs from this album to that one due to the overlap they both have. I could listen to these songs over and over again, I especially love the harder sound that they have in the beginning. Heartless is one of the more "extreme" songs that they have, I offered a friend to listen to it and she said within 5 seconds she had to turn it off, but it is okay, it simply is not everyone's genre! I love the emotion they display in their music, and the differences in sound that they have had: casablanca sucked anyways, you had me at hello.. these are all such a broad range of sound/expression, I love the ranges that they had, even at the beginning. Marvelous. I also really like Your Way Through Words Is Through Silence, as it is SOOOO CUTE. It also perfectly describes past relationships I have had, good times, bad times. Their songs are relatable to any angsty person going through a rough patch, or to anyone who has had intense emotion.
01. Fast Forward to 2012
02. Speak of the Devil
03. The Danger In Starting A Fire ☆
04. The Plot to Bomb the Panhandle
05. Monument ☆
06. The Price We Pay
07. Colder Than My Heart, If You Can Imagine ☆
08. Show 'Em The Ropes
09. A Shot In The Dark
10. Here's To The Past
11. I Heard It's The Softest Thing Ever ☆
12. Start The Shooting ☆
13. Heartless
14. You Should've Killed Me When You Had The Chance
15. Since U Been Gone (Bonus Track) ☆
16. Why Walk On Water When We've Got Boats
FOR THOSE WHO HAVE HEART - YOUTUBE
For Those Who Have Heart was released in January of 2007, and contains a few re-releases from the previous album, as stated above. I especially enjoy the songs "I Heard It's The Softest Thing Ever", "Monument", "The Danger In Starting A Fire", and "Start the Shooting". It's a more reformed sound than their first release, but it still is far different than their most recent releases. I really enjoy their older sound, and it just seems a bit more "classic" to me, like true 2000s emo music. I hate music genres. I don't know any of them. Regardless, I really enjoy ADTR's older releases and I actually have this one on vinyl (pictured above, green record). I don't listen to it too much, but I would also really enjoy a CD of this. It would be so cool to play in my car and scratch the shit out of.
01. Right Where You Want Me To Be
02. Since U Been Gone
03. Another Song About The Weekend
04. Over My Head (Cable Car) ☆☆
ATTACK OF THE KILLER B-SIDES - YOUTUBE
Attack Of The Killer B-Sides is the third official release by ADTR, under Victory Records 2010, and consists of 4 songs that are covers of other popular ones, possibly just 3, as I can't find an "original" of "Another Song About The Weekend" except for ADTR's song. I really love their cover of Over My Head, the breakdown is really good. I remember around this time was when "Pop Goes Punk" was a popular thing, and I'm really glad they did their own thing (not affiliated) with it. Wonderful stuff. This EP isn't as well-known for obvious reasons, but I think they really blew up with their "Since U Been Gone" cover before this release, so someone's probably heard of at least that.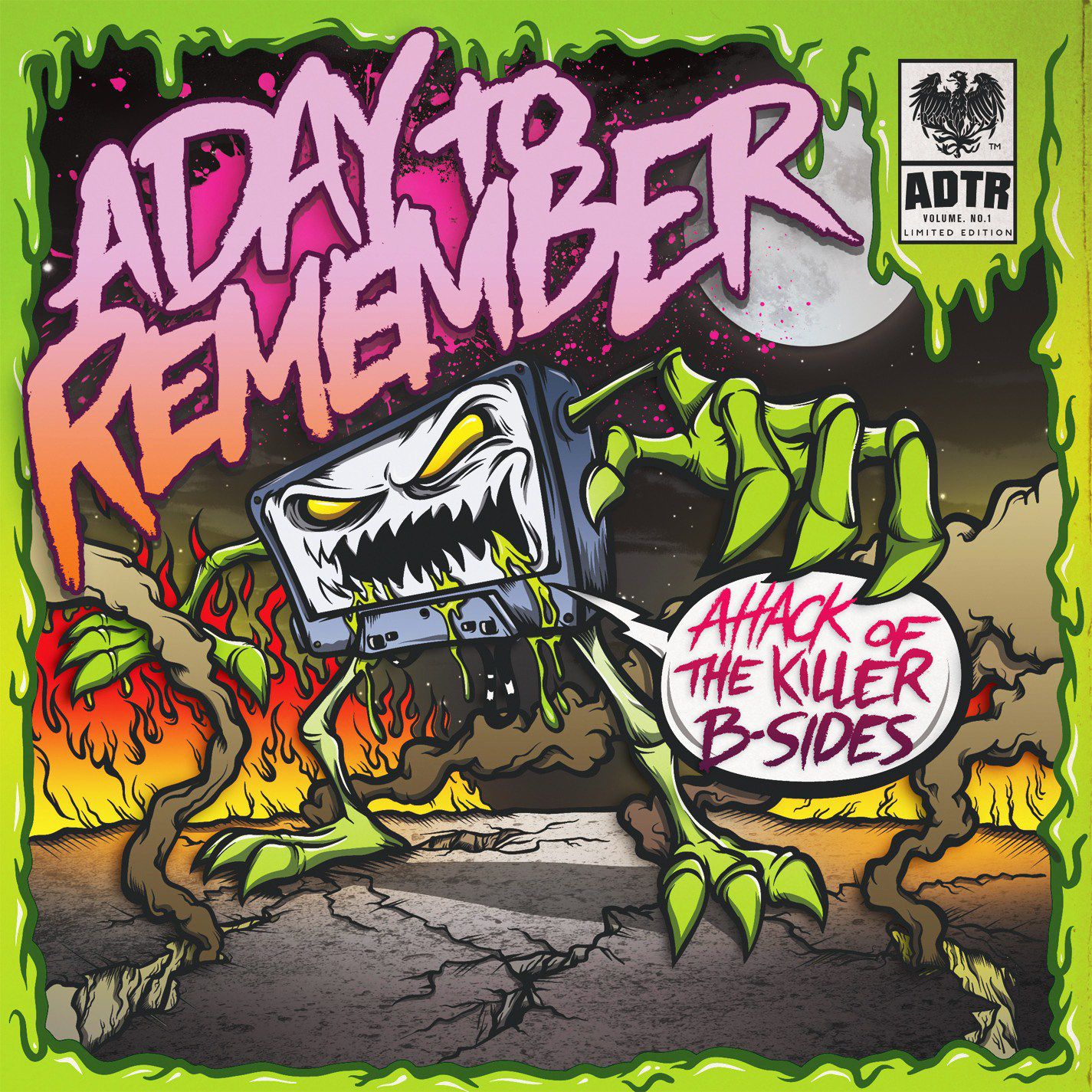 01. The Downfall of Us All
02. My Life For Hire ☆
03. I'm Made of Wax, Larry, What Are You Made Of?
04. NJ Legion Iced Tea
05. Mr. Highway's Thinking About The End ☆
06. Have Faith In Me
07. Welcome To The Family
08. Homesick ☆
09. Holdin' It Down For The Underground
10. You Already Know What You Are
11. Another Song About The Weekend
12. If It Means A Lot To You
Their third album is called Homesick (2009), and is where a lot of famous songs are from. I don't know if it's just because Homesick was the first album of theirs I was introduced to, but I know all of the songs to it by heart, or they all hold a nostalgic bit of my heart.
I remember in middle school, listening to these songs (NJ Legion Iced Tea, I'm Made of Wax Larry, etc.) on my school computer, and trying to hide that I listened to them. I honestly used to be really embarrassed over individuality, but now I really just enjoy what I enjoy. I'm not into ADTR as much anymore, but i really like the times that I would listen to this album on repeat. Wonderful stuff. It's a solid, better produced, album of theirs (which is probably why it's so popular).
01. Sticks & Bricks
02. All I Want ☆
03. It's Complicated
04. This Is The House That Doubt Built ☆
05. 2nd Sucks
06. Better Off This Way
07. All Signs Point To Lauderdale ☆
08. You'll Be Tails, I'll Be Sonic ☆
09. Out Of Time ☆
10. If I Leave ☆
WHAT SEPARATES ME FROM YOU - YOUTUBE
What Separates Me From You is ADTR's fourth studio album, released 2010. It's known for its songs "Sticks and Bricks", "This is the House That Doubt Built" and "Out of Time". It's my second favorite album, as of 02/17/22. I have recently been getting really into this album, mostly the songs This Is The House That Doubt Built, You'll Be Tails, I'll Be Sonic, and others I have gotten into in past times, listening to whenever I pleased.. it's a nice mix of somewhat nostalgic, but also somewhat new as I haven't delved into all of the album at once, ever.
I really love discovering and re-discovering ADTR songs, and this one is definitely on that list of "just so happened to stumble upon", with a mix of songs that my brother likes off of that album. I am really hoping to get this album on vinyl someday, or maybe at least a CD of it.
01. City of Ocala
02. Right Back At It Again
03. Sometimes You're The Hammer, Sometimes You're The Nail ☆
04. Dead & Buried ☆
05. Best of Me ☆
06. I'm Already Gone
07. Violence (Enough Is Enough) ☆
08. Life @ 11 ☆
09. I Surrender
10. Lessons Learned The Hard Way
11. End Of Me
12. The Document Speaks For Itself ☆
13. I Remember ☆
14. Leave All The Lights On ☆
15. Good Things
16. Same Book But Never The Same Page ☆
Common Courtesy is a huge album released of ADTR's, and people go absolutely crazy over the limited edition vinyls of it. Released in 2013, it had a huge countdown timer and two releases of songs before the actual albums release (they were settling a court issue with Victory Records) and was actually done so by their own label, ADTR Records. It's probably one of the more popular album, as it really puts the pop into pop punk, softer/better produced sound, better writing, breakdowns that are really good, huge songs that are just really well-known. It is true that it's a softer sound, it reminds me of average emo music, better digestable for the average listener.
My favorite songs off of this album are "Sometimes You're The Hammer, Sometimes You're The Nail", "Best Of Me", "The Document Speaks for Itself", "Same Book But Never The Same Page", "I Remember", "Life @ 11". I used to think that this was one of my lesser favorite albums, but now with time I am able to appreciate it for what is really is: a good piece of art. It shows their development, and I think that C.C was really ADTR's peak, them shaping from their old gutteral sound into a more reformed version of that, as well as the turning point from record companies. It symbolized a lot of things. I own two pieces of merch from this album (will be shown below).
01. Bad Vibrations ☆
02. Paranoia
03. Naivety
04. Exposed
05. Bullfight ☆
06. Reassemble
07. Justified
08. We Got This ☆
09. Same About You
10. Turn Off The Radio ☆
11. Forgive and Forget ☆
12. Negative Space
13. In Florida ☆
Bad Vibrations, released 2016, was another one of ADTR's more popular albums. This was another really good album, with many songs that were good hits. I especially like Bullfight, Naivety, In Florida, Forgive and Forget, and We Got This. This was another album that had a little bit of a softer sound, while keeping its roots to pop-punk and possibly easycore. A solid album, I used to like it a lot in middle school while I was just discovering them (it was also a recent release at that time for me), but in recent years I've delved into their earlier works. I still enjoy some songs off of this album, though. Definitely not my favorite, but a huge component to ADTR for me.
01. Brick Wall
02. Mindreader
03. Bloodsucker
04. Last Chance to Dance
05. F.Y.M
06. High Diving
07. Resentment
08. Looks Like Hell
09. Viva La Mexico
10. Only Money
11. Degenerates
12. Permanent
13. Re-Entry
14. Everything We Need
You're Welcome is the latest release of ADTR's, and was promoted through their Degenerates tour. It was really hyped, and fans were heavily dissapointed by the release, as it was going for a different sound and just didn't meet some standards, I guess. I didn't really listen to it much after the release as I was part of that population, but I will give it another chance and update on my thoughts. But for now, that's all. I've listened to "Brick Wall" and "Mindreader" as they were released intially before the album, and "Brick Wall"'s breakdown was just really dissapointing. Really off to listen to. Mindreader is pretty good, though.
DEGENERATES TOUR
In 2019, before the fatal release of "You're Welcome", I went to an ADTR concert with my brother and his girlfriend. It was my first concert ever, and it was pretty fun! It was really exciting to be able to listen to and sing along to a band that I loved so much. I have a few videos from it, and some selfies. I also got a shirt. It was a really nice time. I wish that I could see them in their more recent tour that's happening now, but I won't be able to make such a drive for the "When We Were Young" festival going on.
MISCELLANEOUS