CD CASE
* All of these images are mine, please do not steal or reuse them for your personal website or any other project. A tutorial will be in the works. Thank you!
---
DISPLAY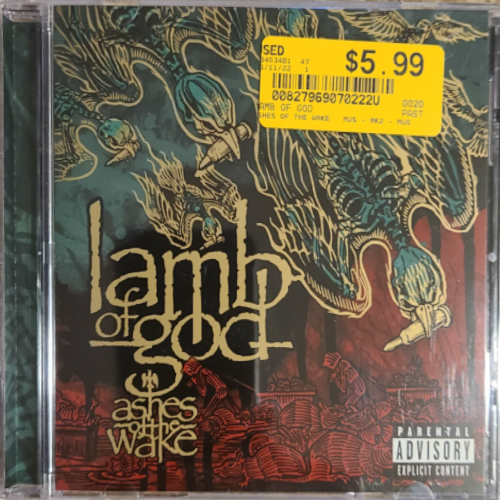 ---
REVIEW
Album/Title
Rating
Review
9/10

Sprung Monkey - Mr. Funny Face

I really love this album. I bought it at Half Priced Books after just searching around, the font reminded me of Deftones and the face was extremely funny. Naturally, I bought it. I have 0 regrets. Above, you can find a link to listen to it. This album is amazing. Get Em Outta Here, He Aloha Mele, White Trash.. all beautiful songs.

Comparable To: Incubus, Red Hot Chili Peppers. Rock.

8.5/10

Green Day - Nimrod

I really like this album. My favorite songs would probably be Hitchin' A Ride, Reject, and King For A Day. I tend to get tired of Green Day's music after too long, so it isn't as good as other things I have. I still really like it for what it is, though. Good stuff.

Comparable To: Green Day. Rock.

?/10

Refused - Songs To Fan The Flames of Discontent

I bought this album at F.Y.E because it looked cool, and I wanted to try new music. I was in awe upon listening. I would have to give it another go to really give details, but I remember being blown away at it. Very good, heavy, stuff.

10/10

Incubus - A Crow Left of The Murder

This album is amazing to me. I got it for around 4 dollars at half priced books. It is worth far more to me. I really love this album, listening to it in my car has been a blast. I especially love "Talk Shows On Mute", "Southern Girl", "Agoraphobia". Highly recommend it if you haven't heard it, already.